"Form follows function – that has been misunderstood. Form and function should be one, joined in a spiritual union."
— Frank Lloyd Wright
Marie Doty is a graphic designer living in Knoxville, TN with her husband, sons, and pug. Waking up every day and creating something is the dream.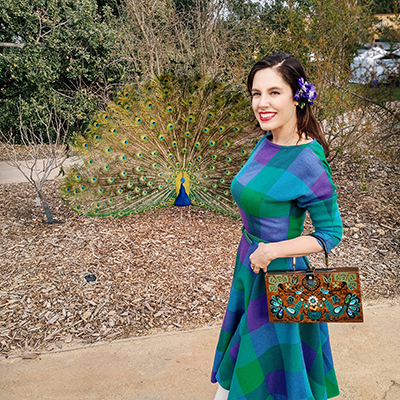 She strives to communicate visually using beauty and symmetry. Color makes her happy because as we all know "beige kills," but sometimes the simplicity of black and white is compelling. Whatever she makes, whether it be for fun or business, it must communicate clearly to the onlooker. She has a penchant for classic design and is often sought out for this niche.
Marie was an honors student at Michigan State University and briefly studied at the University of London, but design is a constant learning process. You'll often find her pouring over old design magazines and books from the 1950s and '60s, her favorite eras. She mostly is known for graphic design but has crafted close to 100 websites.
With her design company, The Dapper Tiger she worked with numerous clients including: NationBuilder, LinkedIN, TEDx Michigan Avenue, Columbia University, Lionsgate Entertainment, Distinctive Assets (Academy Awards Gift Bags), Mel & Rose, Company of Angels, and Luxor Las Vegas to name a few. She has also worked with attorneys, small businesses, start-ups, artists, and regular old folk. She even once a very long time ago made a Myspace page for Donald Trump's credit card, "The Trump Card."